Company
---
George E. Masker, Inc. offers customized painting services to clients tailored to meet their individual needs. As the leading painting contractor in Northern California with over four decades of experience, we have become a trusted advisor to our clients, consistently delivering a level of quality unparalleled in the industry.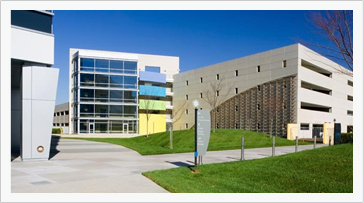 Our portfolio of services includes:
Painting
Wall-covering
Special Coatings
Waterproofing
Intumescent Fireproofing
Industries
George E. Masker's diverse experience and highly skilled labor force has enabled us to work for a wide variety of companies in both the private and public sectors. Our clients include Amoroso Construction, DPR Construction Inc., Turner Construction Company, Rudolph & Sletten Inc., WEBCOR Builders, Sunset Development Co., Alta Bates / Summit Hospital, Genentech, Novartis, and CAHILL Contractors Inc. See our complete list of clients.
As a partner to our clients, we work to identify, define and address their requirements by applying our extensive knowledge of best practices in the Hotel, Health Care, Commercial, Bio Tech, Education, and Residential industries. The result is a project plan addressing each client's unique challenges and a final product delivered in a cost- effective manner.